Our Network
Our network is multi-homed using (BGP). We peer with Multiple Tier 1 Carriers. All bandwidth is optimized for performance based routing to ensure the absolute best network connectivity between you and your Starnova services.
Whois Lookup
This lookup tool can be used to lookup contact information for existing domains. If you are in the process of choosing a domain name for your organization or business our
signup page
makes great suggestions to help you get started!
Our Departments
Customer Service:
Telephone: +1 866 892 6165
Local: +1 315 582 4000
Fax: +1 315 692 0210
(Existing Customers Only)
Support E-mail:
support@starnova.com
Billing E-mail:
billing@starnova.com
(New Customers Only)
Sales E-mail:
sales@starnova.com

If you have a live help appointment scheduled with a Starnova representive, have your password ready and
click here!
Contact Information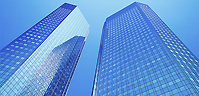 Starnova LLC
P.O. Box 135, Manlius NY, 13104

Telephone: +1 866 892 6165
Fax: +1 315 692 0210
E-mail: sales@starnova.com